Why You Need A Safety & Efficiency Membership
Heating and AC systems have a way of breaking down at the worst possible time. Regular tune-ups will help to provide your family with enhanced equipment safety and efficiency as well as extend the life of your equipment. This can help catch problems such as loose or burnt wires, and refrigerant leaks before they lead to a larger problem. Not only that, but it will save you money on your utility bill every month.
Your family will also appreciate knowing that your equipment has been tested for deadly, odorless, poisonous carbon monoxide gas. Your investment will be one of the most comprehensive service agreements available anywhere.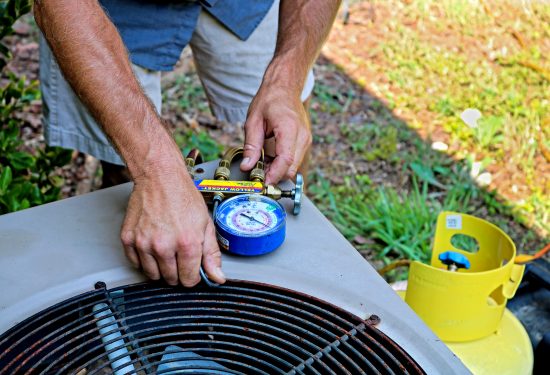 Sign Up Now For Only $19/Month!*
Starting at $19/month, you can rest assured that your valuable HVAC system will be operating smoothly for years to come by signing up for our Safety & Efficiency Membership. With yearly maintenance from R & B, never worry about untimely breakdowns again!
*Expires
Benefits of a Safety & Efficiency Membership
Sign Up For A Safety & Efficiency Membership Today!